What was previously the Nations Cup is now the 36bol Asia Drift Cup, where selected drivers are paired according to country or driver. Held after the qualifying, here are the pairs that took part:
Team M7 Drive: Daigo and Djan
Team X-Mini : Ken Gushi and Frederic Asabo
Team GT Radial: Josh B and Rio Saputro
Team Achilles: Amandio and Armando
Team Driftpac: Robbie and Saranon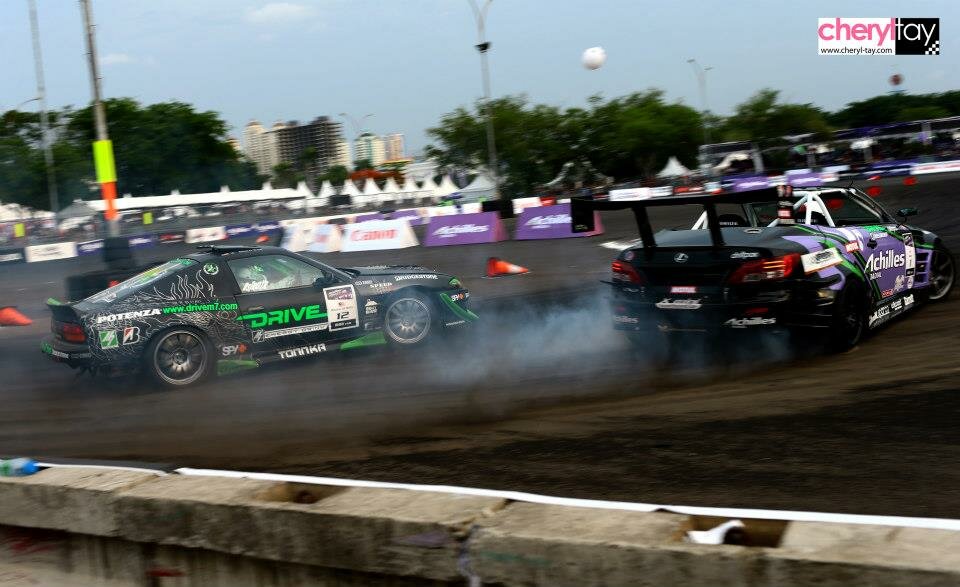 Rules for this competition are as follows -
Competition will be judged based on 2 elements:
Each team is given 2 runs each
Each team is to take the same line and angle as qualifying
Cars are to be in close proximity to each other
On each run, the chase car must overtake the lead car during drift
Each run is scored on a scale of 10 points
Team will highest combined score from both runs win
Making five overtaking moves instead of the one mandatory overtaking move, the lethal combo of Daigo and Djan prove to be no match for the rest.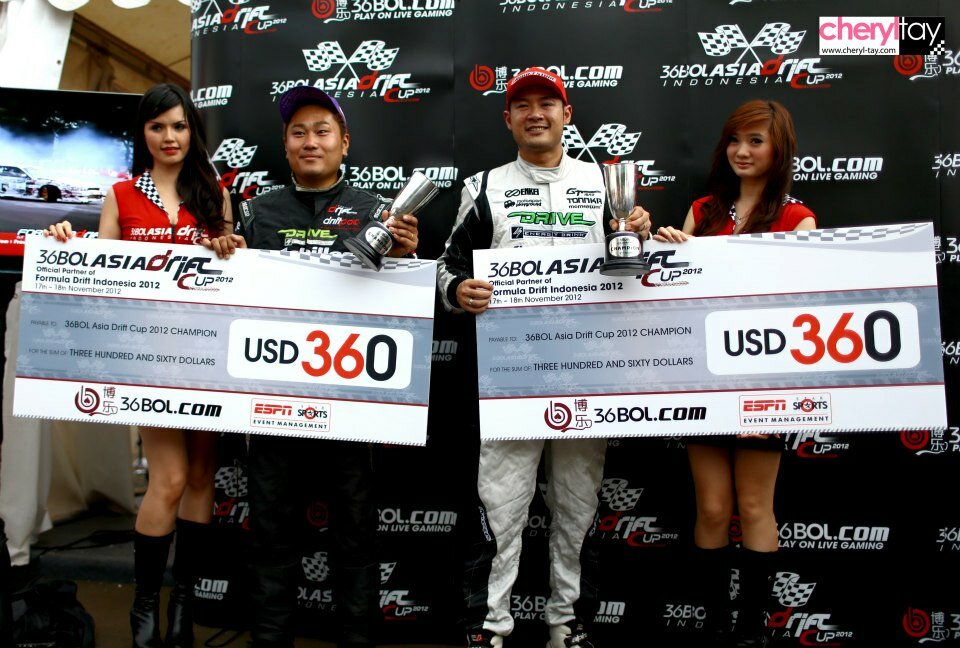 Commenting on this win, Djan only had praise for his partner, crediting Daigo and saying that he wouldn't have been able to win without Daigo's skills.
Wouldn't it be interesting to have them go head on head in the final?